Streaming Films & Documentaries
NFB (National Film Board of Canada)

Recommended Documentaries - This is a selection, not an exhaustive list, of films available for viewing on the topics of Blackness, anti-Black racism and Black resistance in Canada.
Activism
Ninth Floor directed by Mina Shum
Director Mina Shum makes her foray into feature documentary by reopening the file on a watershed moment in Canadian race relations – the infamous Sir George Williams Riot.
Sisters in the Struggle directed by Dionne Brand and Ginny Stikeman
This documentary features black women active in politics as well as community, labour and feminist organizing. They share their insights and personal testimonies on the double legacy of racism and sexism, linking their struggles with the ongoing battle to end systemic discrimination and violence against women and people of colour.
Black Diaspora and Belonging
Black Mother Black Daughter directed by Sylvia Hamilton and Claire Prieto
A look at the lives and experiences of black women in Nova Scotia, their contributions to the home, the church and the community, and the strengths they passed on to their daughters.
Jump-Up: Caribbean Carnival in Canada directed by Claire Heiman
A multicultural story that centres on the growing friendship of a newly-arrived West Indian child and a Canadian girl as they both discover how the black community organizes a yearly festival featuring costumes, music and a little history.
Prairie Dream, The National
Examines discrimination against the first Blacks that immigrated from Oklahoma to the Prairies in the early 1900s and efforts made by the government to discourage them.
Older, Stronger, Wiser directed by Claire Prieto
Five black women talk about their lives in rural and urban Canada between the 1920s and 1950s. What emerges is a unique history of Canada's black people and the legacy of their community elders.
Education
Ready to Learn directed by Nadine Tsehaie Makonnen
This film is a moving portrait of an alternative school model that aims to instill self-esteem through African centred learning.
Speak It! From the Heart of Black Nova Scotia directed by Sylvia Hamilton
In their predominantly white high school in Halifax, a group of black students face daily reminders of racism, ranging from abuse (racist graffiti on washroom walls), to exclusion (the omission of black history from textbooks). They work to establish a Cultural Awareness Youth Group, a vehicle for building pride and self-esteem through educational and cultural programs.
History
Black Hands: trial of the arsonist slave directed by Tetchena Bellange
Learning more about the history of Blacks in New France and about the woman who refused her slave status, the director and her co-producer Bianca Bellange, researched this hidden story and spoke to various Canadian historians: Denyse Beaugrand-Champagne, Paul Fehmiu Brown, and David Bureau. Apart from these great experts, the documentary also includes fictional scenes, high in emotion, interpreted by seven actors.
Journey to Justice directed by Roger McTair
Focusing on the 1930s to the 1950s, this film documents the struggle of 6 people who refused to accept inequality. Featured here, among others, are Viola Desmond, a woman who insisted on keeping her seat at the Roseland movie theatre in New Glasgow, Nova Scotia in 1946 rather than moving to the section normally reserved for the city's Black population, and Fred Christie, who took his case to the Supreme Court after being denied service at a Montreal tavern in 1936.
The Road Taken directed by Selwyn Jacob
This 1996 documentary takes a nostalgic ride through history to present the experiences of Black sleeping-car porters who worked on Canada's railways from the early 1900s through the 1960s.
Home Feeling: Struggle for Community directed by Jennifer Hodge & Roger McTair
This feature documentary takes us to the heart of the Jane-Finch "Corridor" in the early 1980s.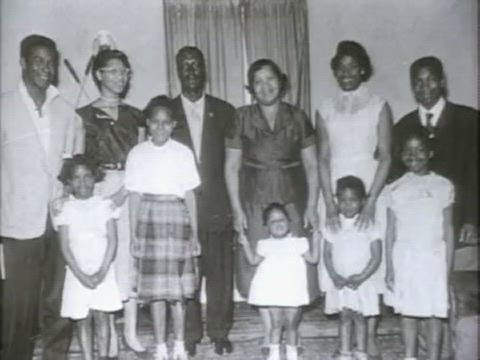 Hymn to Freedom: History of Blacks in Canada - The Jones Family by Alemta Speaks
For more than 200 years, black people have lived in rural communities such as Birchtown, Beachville , the Prestons and Digby. The history of black Nova Scotians has been one of struggles and determination to create families and strong communities. Canadians just don't know about black Nova Scotian history. Families like the Joneses are key to this history."
Remember Africville directed by Shelagh MacKenzie
Africville, a small Black community, lay within the city limits of Halifax, Nova Scotia. In the 1960s, the families who lived there were uprooted and their homes demolished in the name of urban renewal and integration.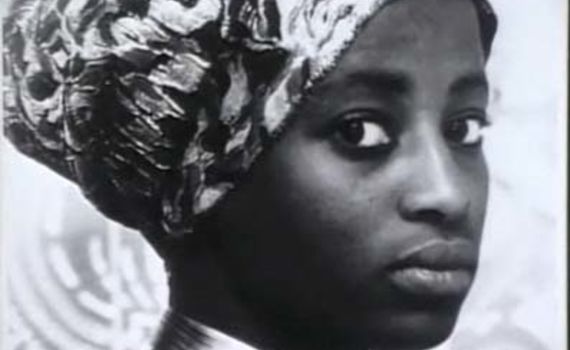 Slavery: A Canadian Story The Packwood Family of Quebec by Almeta Speaks
The Quebec story features the history of slavery in Lower Canada. Using illustrations, maps, archival documents and photographs this film will guide us through the centuries from the first documented slave sale of Oliver Le Jeune in 1626 to the present day Black community of Montreal.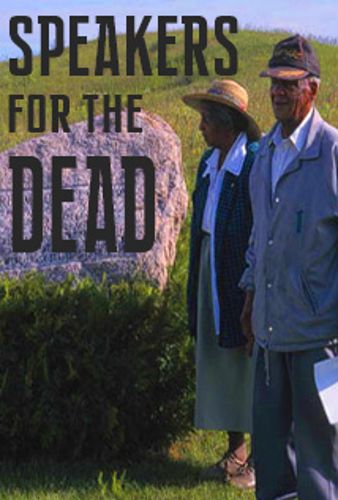 Speakers for the Dead directed by David Sutherland & Jennifer Holness
This documentary reveals some of the hidden history of Blacks in Canada. In the 1930s in rural Ontario, a farmer buried the tombstones of a Black cemetery to make way for a potato patch. In the 1980s, descendants of the original settlers, Black and White, came together to restore the cemetery, but there were hidden truths no one wanted to discuss.
LGBTQ2+
Our Dance Revolution directed by Jack Weisman
No, the revolution wasn't televised. But it was hugged, chanted, marched, and danced into existence. Our Dance of Revolution tells the story of how Black queer folks in Toronto faced every adversity, from invisibility to police brutality, and over a four-decade span rose up to become a vibrant, triple-snap-fierce community.
Music
In the Key of Oscar directed by William R. Cunningham
This intimate portrait of pianist Oscar Peterson charts his meteoric rise from a boogie-woogie teenage sensation in Montréal to international celebrity as a jazz virtuoso.
Oscar Peterson: A Jazz Sensation - audio selections from Library and Archives Canada
Show Girls directed by Meilan Lam
A celebration of Montréal's swinging black jazz scene from the 1920s to the 1960s. Three women who danced in the legendary black clubs of the day — Rockhead's Paradise, The Terminal and Café St. Michel — share their memories of life at the centre of one of the world's hottest jazz spots.

Sports
Golden Gloves directed by Gilles Groulx
A classic NFB documentary about the Golden Gloves boxing tournament, the Canadian amateur's hope for success in the boxing world. Featured here are three Montréal boxers in training, who talk about their ambitions and what prompted them to take up the sport.
Ice Breakers directed by Sandamini Rankaduwa
Ice Breakers reveals the buried history of a pioneering Black hockey league in Atlantic Canada, as Crooks discovers that his unshakable passion is tied to a rich and remarkable heritage.
Mighty Jerome directed by Charles Officer
From acclaimed filmmaker Charles Officer comes the story of the rise, fall and redemption of Harry Jerome, Canada's record-setting track-and-field star.
True North: Inside the Rise of Toronto Basketball directed by Ryan Sidhoo
In this feature-length doc, it shines the spotlight on 12-year-old Elijah Fisher, 15-year-old Keone Davis and 18-year-old Cordell Veira as they navigate today's youth basketball machine in pursuit of their own NBA dreams.

Surveillance
Unarmed Verses directed by Charles Officer
This feature documentary presents a thoughtful and vivid portrait of a community facing imposed relocation.
Zero Tolerance directed by Michka Saäl
Reveals how deep seated prejudice can be. On one side are the city's young people, and on the other, its police force. Two worlds, two visions. Yet one of these groups is a minority, while the other wields real power. One has no voice, while the other makes life-and-death decisions.

Filmographies
African Canadian Cinema by Greg Tourino